Search
Enter the name or corporation number, street address, city and/ or postal code to locate property for status certificate.

Select
Either refine search further, or select desired unit from list.

Review
Review selected items before checkout. Additional information such as Agent's Name, Number and Closing Date may be added.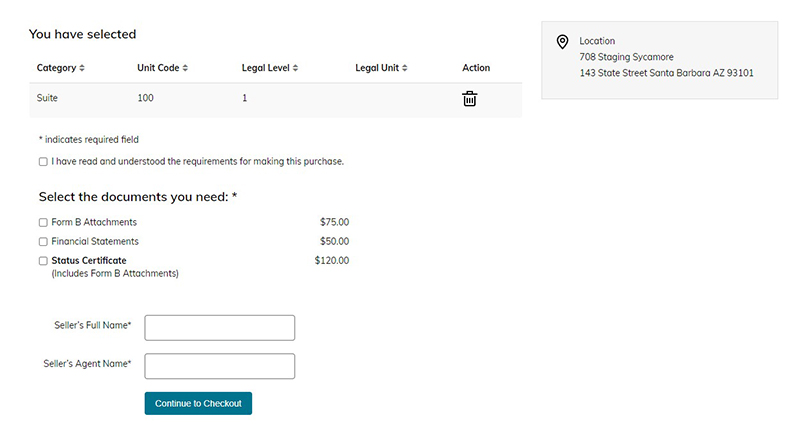 Login
Returning users can login or new users can easily register for a secure account.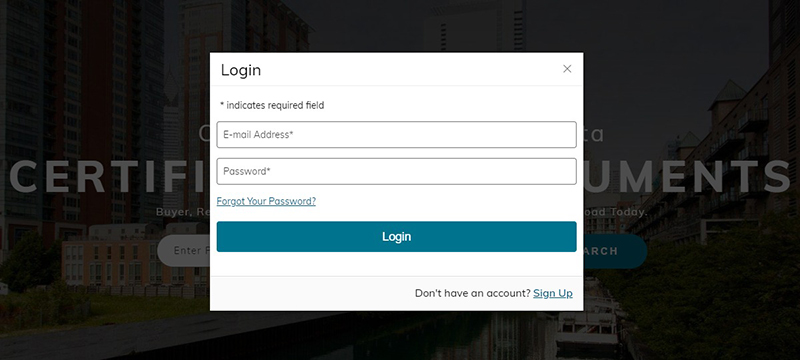 Order
All charges are clearly-displayed before ordering and expedited processing can be selected, if desired at the time an order is placed. Credit Card information will then be entered using Yardi Card Services.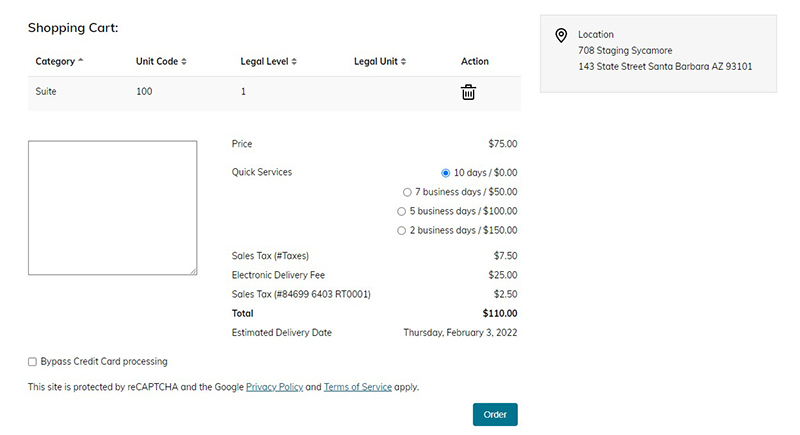 Confirmation
An order confirmation screen will be displayed and an order confirmation will be emailed to the requestor when the order has been successfully submitted.